.ES Domain (Spain)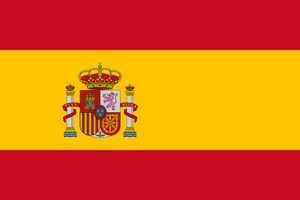 Please enter your desired domain name:
Although they have existed since 1988, .es domains were not launched to the general public until November 2005 and now they count with nearly 2 million registered domains, they are currently the most common option to start a new online business in Spain. These domains can be registered by both individuals and companies, without the need to reside in Spain.

Spain has excellent connectivity, ranking 5th in the European Union, driven by the good implementation of high-speed networks: 80% of homes have fiber optic coverage, which is above the EU average. This can be seen as an opportunity to enter the Spanish digital space with a ccTLD .es domain.

Both the public and private sectors are making an effort to boost Spain's digital transformation. The .es domains are managed by Red.es and once they expire, the domains are inaccessible for a period of 10 days, after which they are deleted and made available for re-registration.
Domain characteristics
General Information for the domain extension .es - Spain
Meaning of Extension
.es is the official country domain (ccTLD) from Spain.
Minimum and maximum length
3 - 63 characters
Time of registration
In real-time
Time of transfer
In real-time
Registrar Transfer
Yes
Trade
Yes
Premium Domains
No
IDN
Yes
Whois Privacy
No
DNSSEC Supported
Yes (DS)
Renewal Period
1Y, 2Y, 3Y, 4Y, 5Y, 6Y, 7Y, 8Y, 9Y, 10Y
Registration Period
1Y, 2Y, 3Y, 4Y, 5Y, 6Y, 7Y, 8Y, 9Y, 10Y
Cancellation Period
7 Day(s)
Supported IDN characters
à, á, ç, è, é, í, ï, ñ, ò, ó, ú, ü, ·
Renewal On Transfer
No
Term transfer on Transfer
Yes
No local contact needed
Privacy Level
Caution advised: The personal data will be transferred to an EU jurisdiction or a jurisdiction that provides an adequate level of data protection according to the EU, however in most cases the WHOIS is exposed. In some cases, we do not know what will happen and how the registry in that country will treat the data of your customer, so in doubt consult a lawyer if you register domains for your customers. See GDPR chapter 5 and GDPR Article 49 for more information.
Registry Connection
Directly
Manual renewal possible
Number of nameservers allowed
0 - 7
The domain terms for .es domains can be found at:
https://www.dominios.es/registra-un-dominio/terminos-condiciones/clausulas
https://www.red.es/es
https://cdn.domrobot.com/tlds/es/conditions.pdf

Notice for Transfers
By initiating the transfer, the current admin contact receives an email from the .es registry, which must be confirmed within 10 days. A resending is not possible. Therefore please check the spam folder.

With the transfer, the owner can not be changed, please start a trade after the transfer was successful.
API Details
domain:create

ES-LEGAL-FORM
ES-ID-TYPE
ES-NIF-NIE
ES-ADMIN-ID-TYPE
ES-ADMIN-NIF-NIE
ADMIN-IDCARD-OR-PASSPORT-NUMBER
IDCARD-OR-PASSPORT-NUMBER

domain:transfer

ES-LEGAL-FORM
ES-ID-TYPE
ES-NIF-NIE
ES-ADMIN-ID-TYPE
ES-ADMIN-NIF-NIE
ADMIN-IDCARD-OR-PASSPORT-NUMBER
IDCARD-OR-PASSPORT-NUMBER

domain:trade

ES-LEGAL-FORM
ES-ID-TYPE
ES-NIF-NIE
ES-ADMIN-ID-TYPE
ES-ADMIN-NIF-NIE
ADMIN-IDCARD-OR-PASSPORT-NUMBER
IDCARD-OR-PASSPORT-NUMBER

domain:update

ES-ADMIN-ID-TYPE
ES-ADMIN-NIF-NIE
ADMIN-IDCARD-OR-PASSPORT-NUMBER
IDCARD-OR-PASSPORT-NUMBER